Desenvolvido pela Deck13 e publicado pela Focus Home Interactive, The Surge é a nova promessa de jogo a conquistar os gamers hardcore. Sendo chamado de "Dark Souls Sci-Fi", o game é ambientado em um mundo futurista cheio de maquinas poderosíssimas que podem acabar com você em um único ataque.
Sobre o jogo: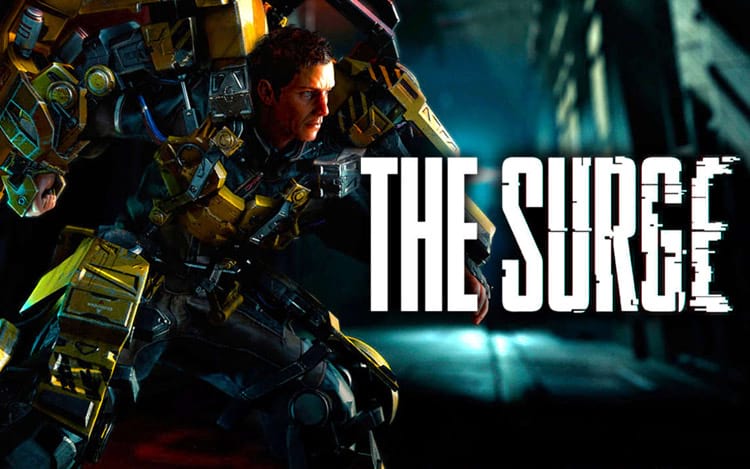 The Surge
Um evento catastrófico deixou você inconsciente durante seu primeiro dia de trabalho... Você acordou com um exoesqueleto de última geração, em uma parte destruída do complexo. Robôs descontrolados, colegas de trabalho insanos com melhorias tecnológicas, perigosas IAs - todos querem que você morra.

Enfrente inimigos letais e imensos chefões em violentos e frenéticos combates corpo a corpo. Mire em membros específicos dos adversários para desmembrá-los, com um esquema de espólios no qual você pode escolher o que levar! Equipe, melhore e crie novas armas e armaduras arrancadas de inimigos, e fique mais forte subindo de nível por meio de um sistema inédito.
Requisitos mínimos para jogar The Surge:
Sistema Operacional: Windows 7 / 8.1 / 10 (64-bits)
Processador: AMD FX-8320 (3,5 GHz) / Intel i5-4690K (3,5 GHz)
Memória: 8 GB de RAM
Placa de vídeo: 1 GB, AMD Radeon R7 360 / NVIDIA GeForce GTX 560 Ti
Armazenamento: 15 GB de espaço disponível
Requisitos recomendados para jogar The Surge:
Sistema Operacional: Windows 7 / 8.1 / 10 (64-bits)
Processador: AMD FX-8370 (4,0 GHz) / Intel Core i7-3820 (3,6 GHz)
Memória: 16 GB de RAM
Placa de vídeo:  4 GB, AMD Radeon RX 480 / NVIDIA GeForce GTX 970
Armazenamento: 15 GB de espaço disponível
Compartilhe com seus amigos:
Quer conversar com o(a) Grasiel, comente:
Carregar comentários