Requisitos mínimos para rodar Edge of Eternity no PC
Veja os requisitos mínimos e recomendados para rodar Edge of Eternity no computador.
O game Edge of Eternity é um JRPG desenvolvido pela Indie Midgar Studio. O jogo acontece em um mundo dilacerado, em que o povo de Heryon trava uma guerra contra um misterioso invasor. Após o conflito se opor à magia e à tecnologia, uma nova ameaça surge no campo da batalha.
Uma arma cruel dos é uma doença que envenena o corpo das pessoas. Para tentar salvar o país, um soldado desamparado terá que fazer uma dramática escolha.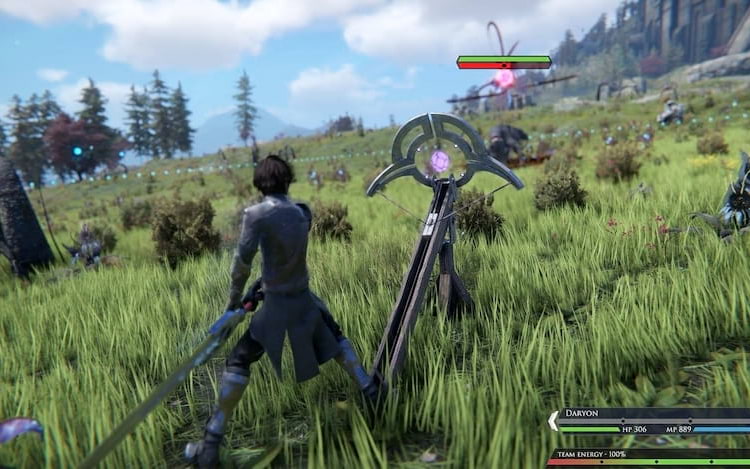 Jogo será lançado em 29 de novembro.
O lançamento do game irá ocorrer em 29 de novembro para PC.
Principais características:
Trata-se de uma história fascinante e com trilha sonora épica;
O jogador poderá descobrir um mundo alienígena e seus ambientes únicos, além de fazer as próprias escolhas e enfrentar as consequências;
No jogo é possível atrair os inimigos para armadilhas e desbloquear combinações exclusivas de habilidades e power-ups;
Os personagens são carismáticos, podendo evoluir ao longo da história;
No jogo e possível descobrir os sonhos, falhas e esperanças dos personagens, tudo isso enquanto compartilha momentos especiais com eles.
Trailer do game
Requisitos mínimos para rodar Edge Of Eternity no PC:
SO:Windows 8.1 64 bits
Processador:Intel i5 2400 (2.5ghz)
Memória:4 GB de RAM
Gráficos:NVIDIA GTX 660
DirectX:versão 11
Armazenamento:12 GB de espaço disponível
Requisitos recomendados para rodar Edge Of Eternity no PC:
SO:Windows 10 64 bits
Processador:Intel i7 3770 (3.5ghz)
Memória:8 GB de RAM
Gráficos:NVIDIA GTX 780
DirectX:versão 11
Armazenamento:12 GB de espaço disponível